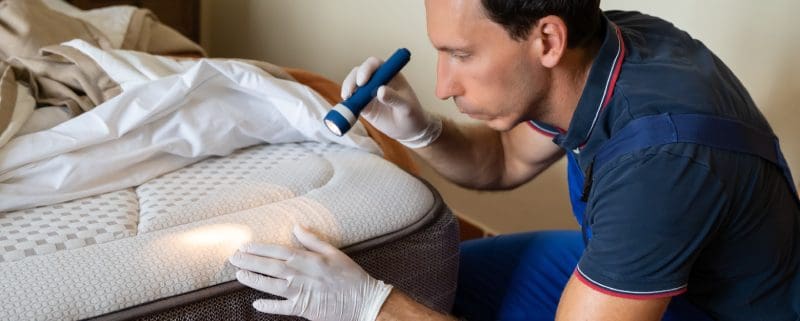 Landlords and hotel owners have a responsibility to provide clean, habitable accommodations for their visitors. That includes ensuring that the premises are always reasonably free of vermin such as bedbugs. Unfortunately, bed bugs can take up residence in even the finest hotel rooms – it is estimated that roughly 60 percent of the world's hotel rooms are infested with bed bugs at any given time. However, it remains the hotel management's responsibility to eliminate them if they do. Here is what you need to know about your rights as a guest if you should ever encounter bed bugs in your Florida hotel accommodation. You may need to seek the help of a bed bug lawyer if your host is not willing to cooperate.
Steps To Take When Dealing With Bed Bugs In A Hotel
Guests in hotel rooms that are infested with bed bugs have a right to hold hotel owners responsible. Hotel owners have an obligation to provide clean, habitable rooms for their guests. 
If you notice bites or other signs that might indicate the presence of bed bugs in your business or vacation accommodation, your first step is to report the problem to the management. Do it as soon as you can after discovering the infestation, and be sure to include proof, such as photographs of bites, signs of bed bug nests in bedding and other furniture – and of the bugs themselves, of course.
Give the hotel the benefit of the doubt at first. They may offer you alternative accommodation or even a refund. Even if the report goes favorably, remember to save all correspondence just in case you need it later. In the event that the management is unresponsive or uncooperative, you should then consider taking legal action. If you have filed a case and your host still won't do the right thing, it is time to speak to a bedbug lawyer. 
If you have been bitten, it is vital that you visit a healthcare practitioner as soon as possible. If they confirm that your bites are the result of bed bugs, their report will be vital to your case. You may want to take legal action and pursue a personal injury case. It will not be possible for you to do so unless you have evidence of the bites. Such evidence should include a report from your healthcare practitioner, as well as photographs of the bites.
Before taking any of these actions, it is best to consult with a personal injury lawyer who has experience with bed bug cases. 
The Beregovich Law Firm is a personal injury law firm with offices in Miami, and Orlando, FL. We have recovered millions in damages across a multitude of personal injury cases, including bed bug bites. If you have had one of these unpleasant experiences as a hotel guest, book a consultation and speak to one of our bed bug lawyers.
https://www.beregovichlaw.com/wp-content/uploads/2023/01/Guests-Rights-When-Dealing-with-Bed-Bugs-in-a-Hotel.jpg
533
800
Beregovich Law Firm
https://www.beregovichlaw.com/wp-content/uploads/2017/01/blf-logo-gold.png
Beregovich Law Firm
2023-01-10 08:00:29
2023-01-24 11:58:24
Guest's Rights When Dealing with Bed Bugs in a Hotel