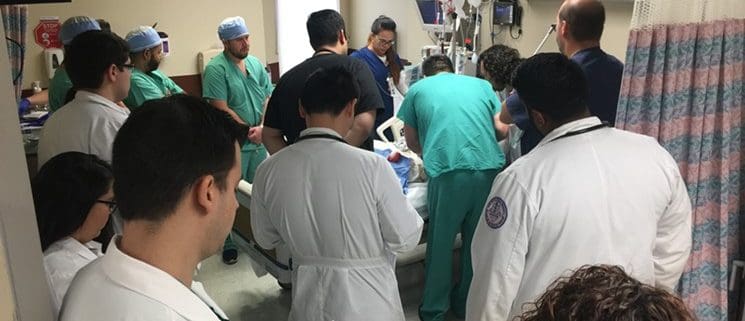 The Beregovich Law Firm recently represented a client who has suffered greatly after what was supposed to be a routine outpatient cosmetic procedure. Our client traveled all the way to Florida from California for liposuction and a Brazilian Butt Lift procedure, only to wake up in the emergency room, losing blood fast. The facts of the case are horrendous: a physician who misrepresented himself as being board-certified when he wasn't and had actually had his license revoked in another state; a medical team that waited over two hours to call 911 when it was apparent that the patient was in distress; and a punctured lumbar artery.
Even more alarming: this wasn't the first time an incident like this had happened at this clinic. The only difference was, our client was lucky enough to survive.
Click here to view the entire article in the Miami New Times.
Licensing Loopholes Put Patients At Risk
As alarming as our client's experience is, it's not unusual. Since physicians must be licensed in the state in which they practice, they can, like our client's cosmetic surgeon did, simply set up shop in a different state if they happen to lose their license to practice in another state. Further complicating matters is the fact that in states like Florida, a doctor does not need to actually be trained or certified in plastic surgery to perform such operations or services!
Checking a physician or a clinic's references isn't always enough. The internet makes it possible to create false websites and reviews; if you're not careful about which site you visit, it's very easy to fall for misleading or outright false information.
Another issue that puts patients at risk is the fact that The State of Florida does not require doctors to carry medical malpractice insurance. This severely hampers an injured patient's ability to bring a lawsuit against the doctor or clinic if there is an injury; as we explained in an earlier post, many personal injury attorneys are reluctant to bring lawsuits against uninsured doctors because the potential payout is usually less than what they could recover against an insured doctor.
Buyer Beware Applies To Medical Care Too
The old adages, "buyer beware" and "you get what you pay for", sadly, also apply to medical care. Patients are faced with a dizzying amount of choices in regards to medical treatments and physicians, and they must weed through that information and make smart choices when it comes to their health.
Patients shouldn't be afraid to be their own best advocates and that starts with researching treatments, procedures, and physicians. The best resources are not physicians' own websites, but rather state licensing boards and health departments, professional licensing boards, like the American Board of Plastic Surgery or the American Board of Medical Specialties. Referrals from the patients' own primary care provider are also a better resource than a Google search. In addition to a referral, patients would be well-served to undergo a physical and obtain clearance for the procedure from their primary care doctor as well.
Finally, patients should insist on meeting with the surgeon face-to-face, in advance of the procedure. All too often, cosmetic surgery clinics skip over this vital step in the process, handing patients off to what amounts to intake technicians for consultations.
If a cosmetic surgeon won't meet with you in advance of the procedure, evades answering questions about his/her licensing and experience, or offers treatments that sound too good to be true, it should raise a red flag. Our best advice is to shop around, get referrals from medical providers you trust, and research, research, research to make sure the doctor and/or clinic is what it says it is.
Contact The Beregovich Law Firm If You Suspect Medical Negligence
If you think you have been injured due to medical negligence or medical malpractice, contact The Beregovich Law Firm at (800) 631-9009 or email us today to arrange a consultation with our Florida medical malpractice attorney.
Legal recourse is available against botched medical procedures – all you need is the right advocate on your side!
Photo:
https://www.miaminewtimes.com
https://www.beregovichlaw.com/wp-content/uploads/2019/01/nuon5.jpg
559
745
Beregovich Law Firm
https://www.beregovichlaw.com/wp-content/uploads/2017/01/blf-logo-gold.png
Beregovich Law Firm
2019-01-29 16:01:45
2019-01-29 16:01:45
Recent Medical Malpractice Lawsuit Highlights Loopholes In Florida Licensing