---
If you've had an accident and you've been injured, you'll want to contact a personal injury attorney as soon as possible.
There are limits to the amount of time personal injury victims have to seek compensation for expenses such as lost income, medical bills, rehabilitation, physical/emotional pain and suffering. Our firm has the insight to quickly assess your case and present you with strategic litigation options. If we cannot arbitrate or mediate your case, then we will take it to court to seek the justice you deserve. If you've been injured by the negligent or wrongful actions of others then you may be entitled to recover monies for your medical bills, lost wages, any property damage you suffered, lost future earnings, any permanent disfigurement or disability, pain and suffering, the cost of hiring others to do some of the house work you used to do, and rehabilitation expenses.
Our firm assertively and methodically navigates your case through advocacy, client care and performance. A serious injury due to negligent acts demands immediate legal attention. Tell us your story.
Motor Vehicle Accidents (PIP Insurance Coverage & Personal Injury Claims):
Premises Accidents:
After An Accident You Should:
Start writing down everything that occurred while it's still fresh in your mind.
Contact a Personal Injury Attorney before making any statements.
Get the names, addresses, and phone numbers of witnesses and anyone else involved in the incident if and when possible.
Report the incident to the proper authorities.
Take pictures of any visible injuries to yourself or others and any damages to your property and others property when possible.
We investigate each case thoroughly in order to identify all possible defendants in order to help you maximize your compensation. Throughout your case, we consult experts like chiropractors, doctors, pharmacists, mechanics, forensics experts, and accident reconstruction analysts as needed in order to recover as much compensation to you as possible.
Please call now (800) 631-9009 or email us for an immediate, no obligation, free home, phone, email, or office consultation. We offer FREE case reviews for Personal Injury Claims and we only get paid if you win. Once we prove negligence, you will be awarded damages. For Personal Injury Cases we can schedule appointments on the weekend, after office hours, and at your home, hospital bed, or place of business for your convenience.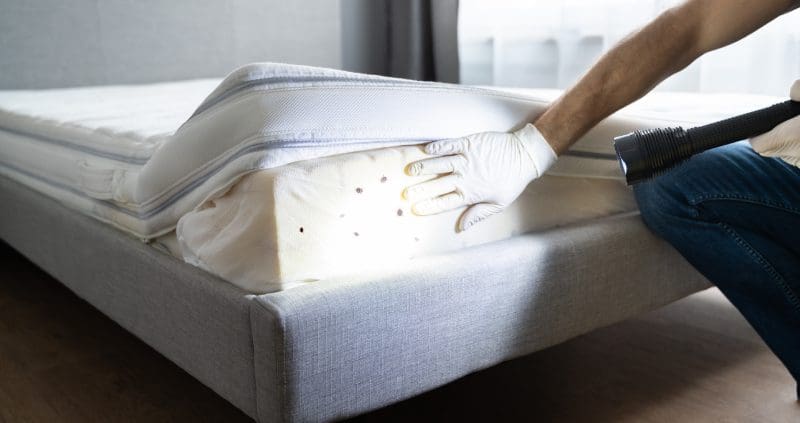 It is a fairly common vacation horror story: you check into a hotel and lie back to get a good night's rest, trusting that the establishment, for whose hospitality you are paying, has gone to all necessary lengths to ensure that their rooms are in a fit, clean and healthy state. The following morning, you […]
https://www.beregovichlaw.com/wp-content/uploads/2022/12/Bitten-by-Bed-Bugs-at-a-Florida-Hotel.jpg
533
800
Beregovich Law Firm
https://www.beregovichlaw.com/wp-content/uploads/2017/01/blf-logo-gold.png
Beregovich Law Firm
2022-12-13 09:18:20
2022-12-30 03:52:37
What Should You Do if You Have Been Bitten by Bed Bugs at a Florida Hotel?

Venous ablation, or endovenous ablation, is a minimally-invasive surgical procedure that is most commonly used to treat varicose veins or spider veins to reduce associated pain and swelling, leg fatigue, Restless Leg Syndrome, irritation, or even leg ulcers. The procedure uses radiofrequency or lasers to cauterize and close varicose veins. This prevents blood from flowing […]
https://www.beregovichlaw.com/wp-content/uploads/2020/10/iStock-913701684.jpg
836
1254
Beregovich Law Firm
https://www.beregovichlaw.com/wp-content/uploads/2017/01/blf-logo-gold.png
Beregovich Law Firm
2020-10-23 16:46:11
2020-10-30 16:49:48
Was Your Venous Ablation Surgery Really Necessary?

Venous stenting has emerged as a popular treatment for narrow or blocked veins and arteries or conditions like May-Thurner Syndrome. During this procedure, a vascular surgeon places a tiny metal stent in the troubled vein, which then expands to hold the vein open to allow adequate blood flow. This type of endovascular surgery is being […]
https://www.beregovichlaw.com/wp-content/uploads/2020/10/iStock-466859120.jpg
835
1257
Beregovich Law Firm
https://www.beregovichlaw.com/wp-content/uploads/2017/01/blf-logo-gold.png
Beregovich Law Firm
2020-10-09 16:41:56
2020-10-30 16:45:57
Venous Stents and Medical Malpractice