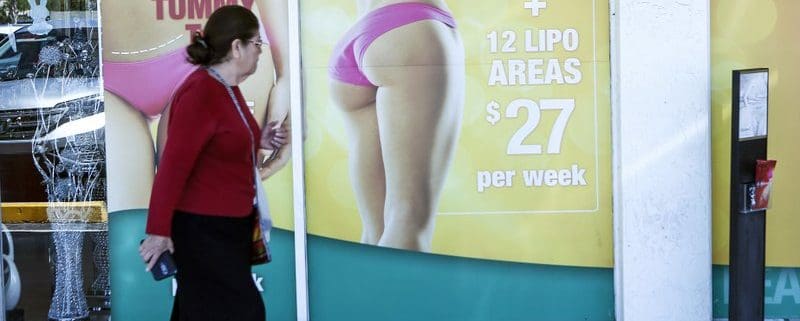 Florida may finally be addressing some of the biggest problems in the state's "medical tourism" industry and all we can say about that is it's about time! The state has become a magnet for cosmetic surgery clinics due, in part, to its non-existent medical malpractice laws and consumer protections. While some argue that this has made cosmetic procedures more affordable and more accessible to more people, our medical malpractice attorney, Andres Beregovich, sees things differently.
"Florida promotes and supports medical tourism. They need to have laws in place that will protect the consumer when something, God forbid, happens."
The Beregovich Law Firm has represented several victims of botched medical procedures that have taken place in the state. We have seen victims suffer life-changing injuries, disfigurement, pain and discomfort, and even death due to the state's lax oversight of cosmetic procedures. The lack of regulation may make procedures more accessible, but it comes at a very, very high cost.
New Legislation on the Horizon
Things may be about to change, however. As reported by the AP, legislation was recently introduced in the state House to require facilities and doctors to demonstrate that they have the financial ability to pay out claims when the physician or facility is determined to be at fault for serious injury. Current Florida law does not require cosmetic surgery clinics to have medical liability insurance. The legislation also gives the state Health Department authorization to suspend or place five-year bans on facility owners and physicians who fail to comply with the rule changes, preventing new clinics from being opened under another name, and it would require surgery centers to be at least partly owned a medical doctor.
All of these changes are a good thing for consumers who are putting themselves at risk every time they have a procedure done in the state. Without effective oversight, it's far too easy for unqualified surgeons to botch procedures, destroying victim's lives, and yet, be back at it again the next day with no repercussions.
Beregovich Law Advocates For Victims
Our Florida medical malpractice attorney, Andres Beregovich, represents clients across the U.S. who are suing Florida doctors and clinics for disastrous cosmetic surgery outcomes. If you have suffered illness, injury, or disfigurement due to a poorly performed cosmetic procedure in Florida, we want to hear from you!
Contact The Beregovich Law Firm with your story so we can help you recover financial compensation for your injuries and continue to advocate for better consumer protections that will help prevent others from suffering a similar fate.  Call (800) 631-9009 or email us to arrange a free consultation.
Photo:
https://www.apnews.com
https://www.beregovichlaw.com/wp-content/uploads/2019/05/800.jpeg
573
800
Beregovich Law Firm
https://www.beregovichlaw.com/wp-content/uploads/2017/01/blf-logo-gold.png
Beregovich Law Firm
2019-04-03 15:38:19
2019-05-06 15:51:09
It's Past Time For Florida To Address Medical Malpractice Loopholes